IN CASE YOU MISSED IT:
Innovative Risk Retention Strategies During a Hard Market

Explore creative risk retention strategies, such as captives, fronting arrangements, integrated risk programs, structured reinsurance, and parametric solutions, as a result of the hard market. Our experts talk about the importance of considering these alternative solutions to traditional insurance in order to manage your total cost of risk.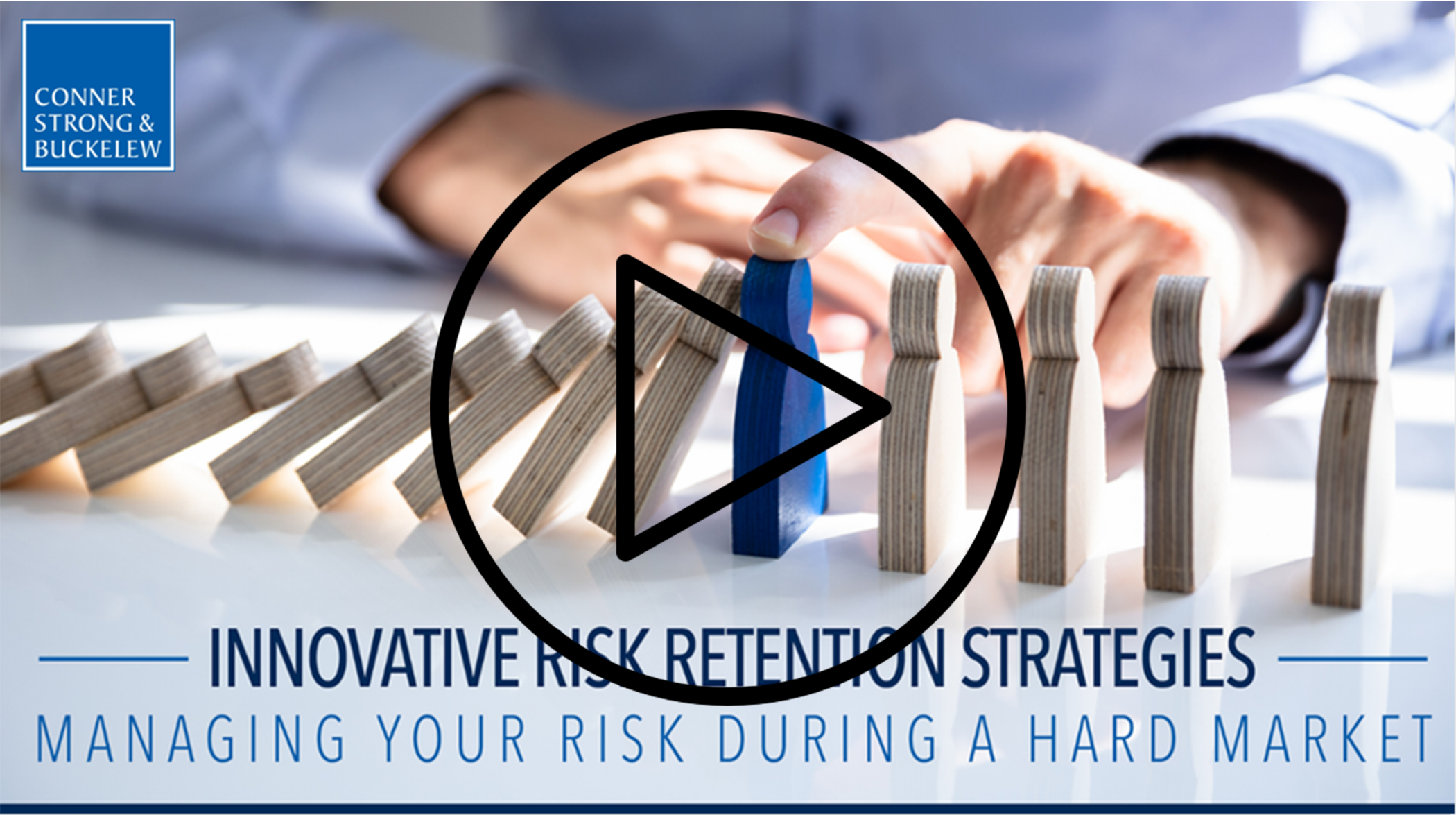 To watch the webinar recording, simply complete the form to the right and click the WATCH NOW button.